Price (USD)
Sale price
$7.00
Regular price
$0.00
Unit price
per
Sale
Sold out
This clear, environmentally friendly liquid hand wash is made with recycled carbon. The Clear Carbon Hand Wash is scent-free and perfect for everyday use.
Ingredients

Aqua, benzenesulfonic acid, sodium hydroxide, cocamidopropyl betaine, glycerin, ammonium laureth sulfate, cocamide MEA, potassium carbonate (captured carbon), benzisothiazolinone
Share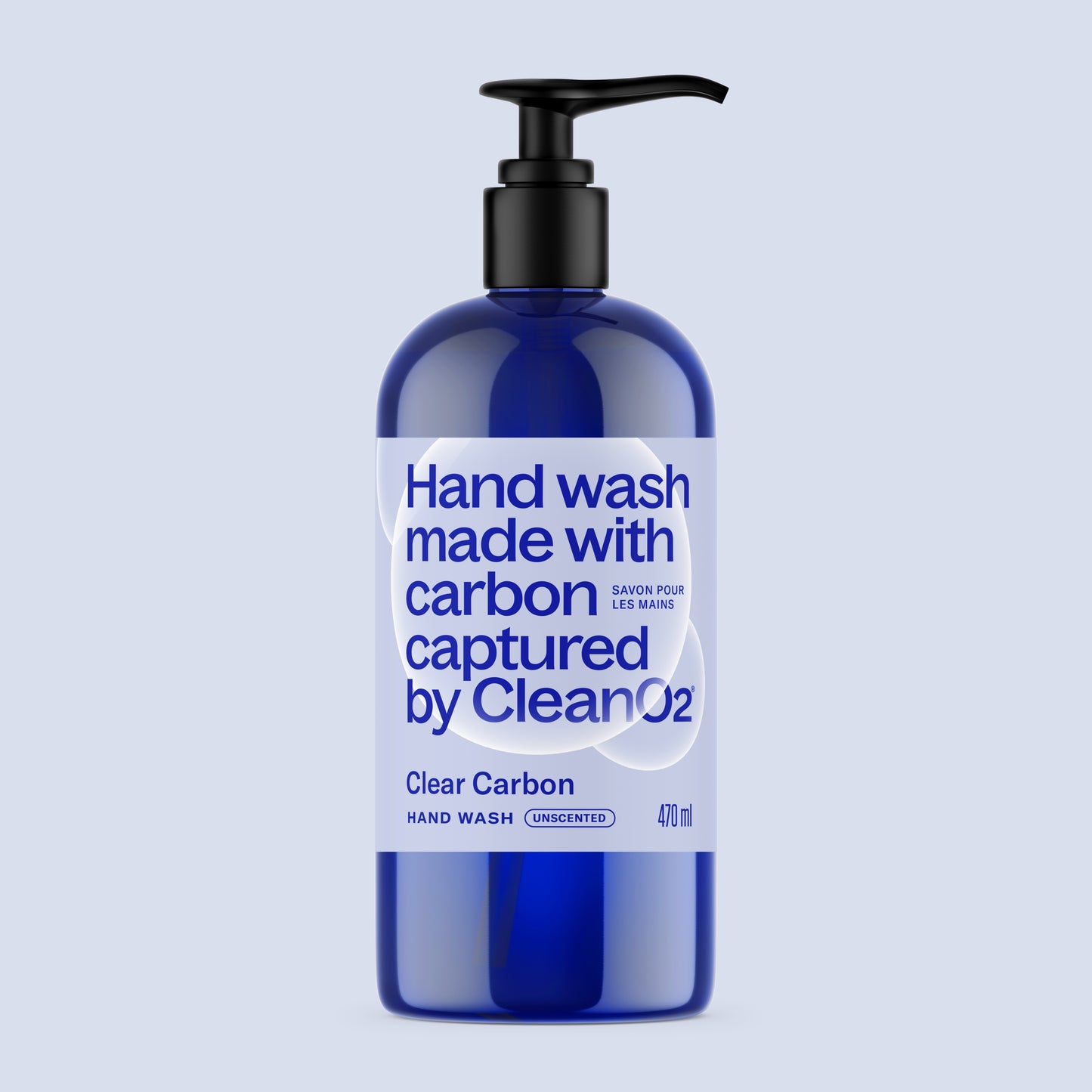 It's Captured Carbon, in a Bottle

Our standalone liquid hand-wash shines a light on potassium carbonate (captured carbon) as a powerful yet versatile ingredient. With the addition of natural vegetable glycerin, this hand-wash is perfect for cleansing while being gentle on the skin.

A Scent-free lather

The Clear Carbon Hand Wash is an easy-to-use hand wash in a pump bottle. It's great for the skin and is a must-have for anyone who wants to reduce their carbon footprint with every wash.

An Unscented Eco-wash

The Clear Carbon Hand Wash is ideal for everyday use and for every type of skin. A great way to attain eco-friendly hygiene practices, this liquid soap pivots the brawn of sequestered carbon into a bubbly formulation, effectively sending germs — and sequestered carbon from the air — down the drain.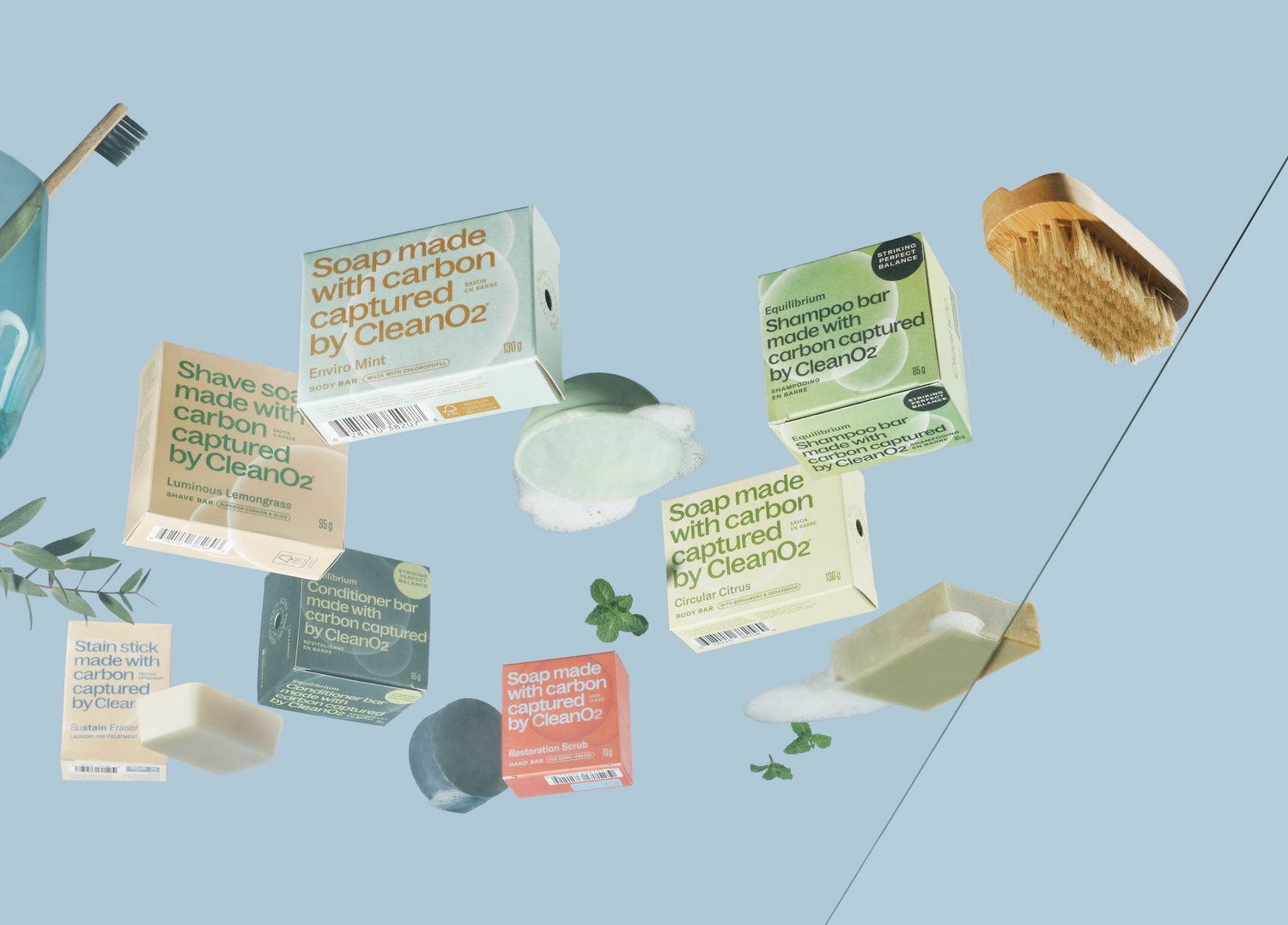 Why is CleanO2 the Best Soap for the Environment?
Just like trees and other plants all across the world, we at CleanO2 have figured out how to pull carbon from the air and sequester it forever. Using our state-of-the-art technology, CarbinX, the carbon we capture is converted into a common and 100% safe ingredient called potassium carbonate (pearl ash). The carbon dioxide is sequestered during extraction and will never be released into the atmosphere. This is the world's first carbon capture soap, made for you.
Learn More