Curated Pack
Our Favourites
Price (USD)
Sale price
$22.00
Regular price
$25.00
Unit price
per
Sale
Sold out
When we asked our staff to curate a bundle, they definitely put the emphasis on sophisticated scents. Renewable Rose, Montane Meadow and Sustainable Spice all made the cut in this nose-worthy bundle. Activated Charcoal is the only mildly scented bar here. As always, all of our bars are handmade with captured carbon from our CarbinX™ units.


Ingredients

Includes one of each of the following:
Activated Charcoal Body Bar
Montane Meadow Body Bar
Renewable Rose Body Bar
Sustainable Spice Body Bar
Share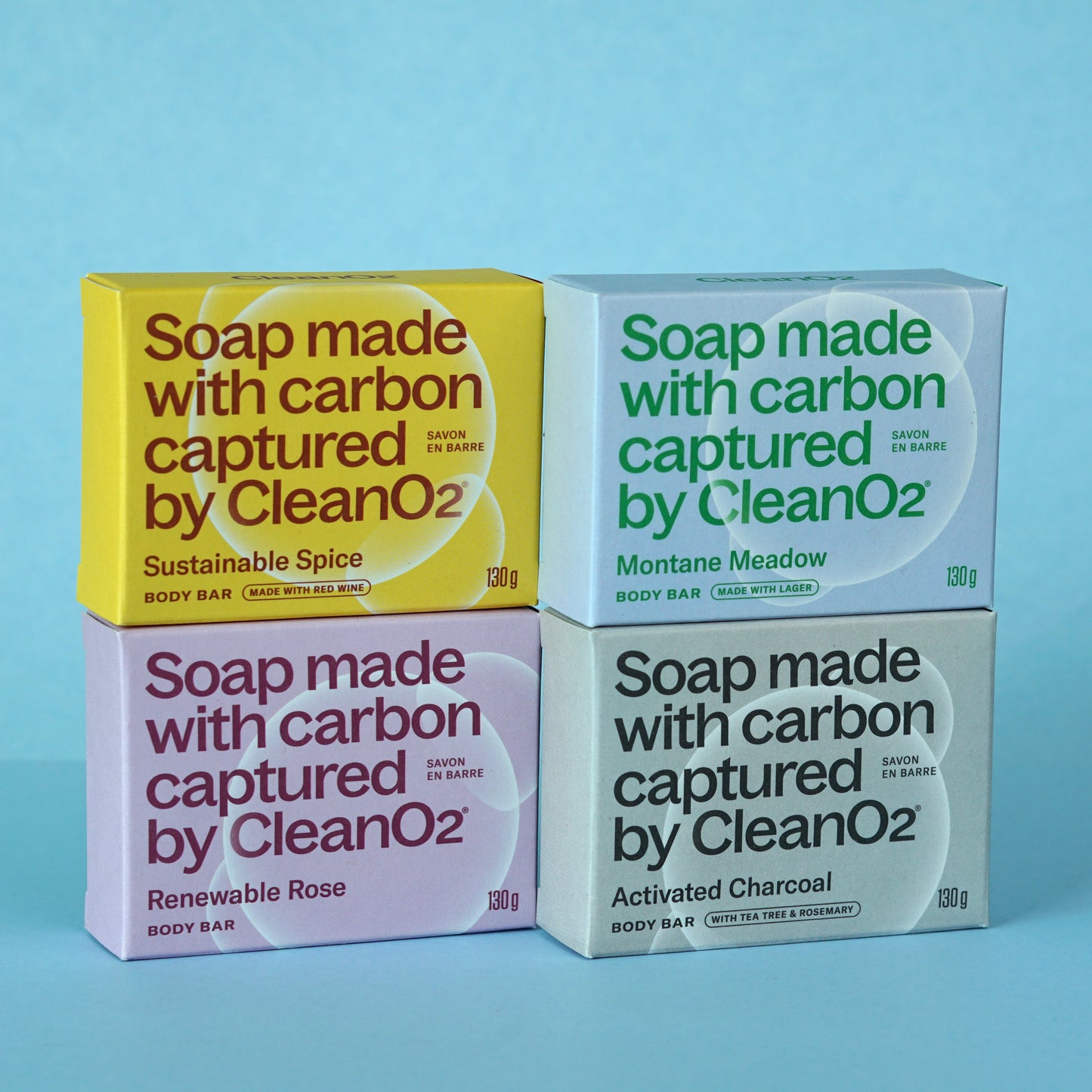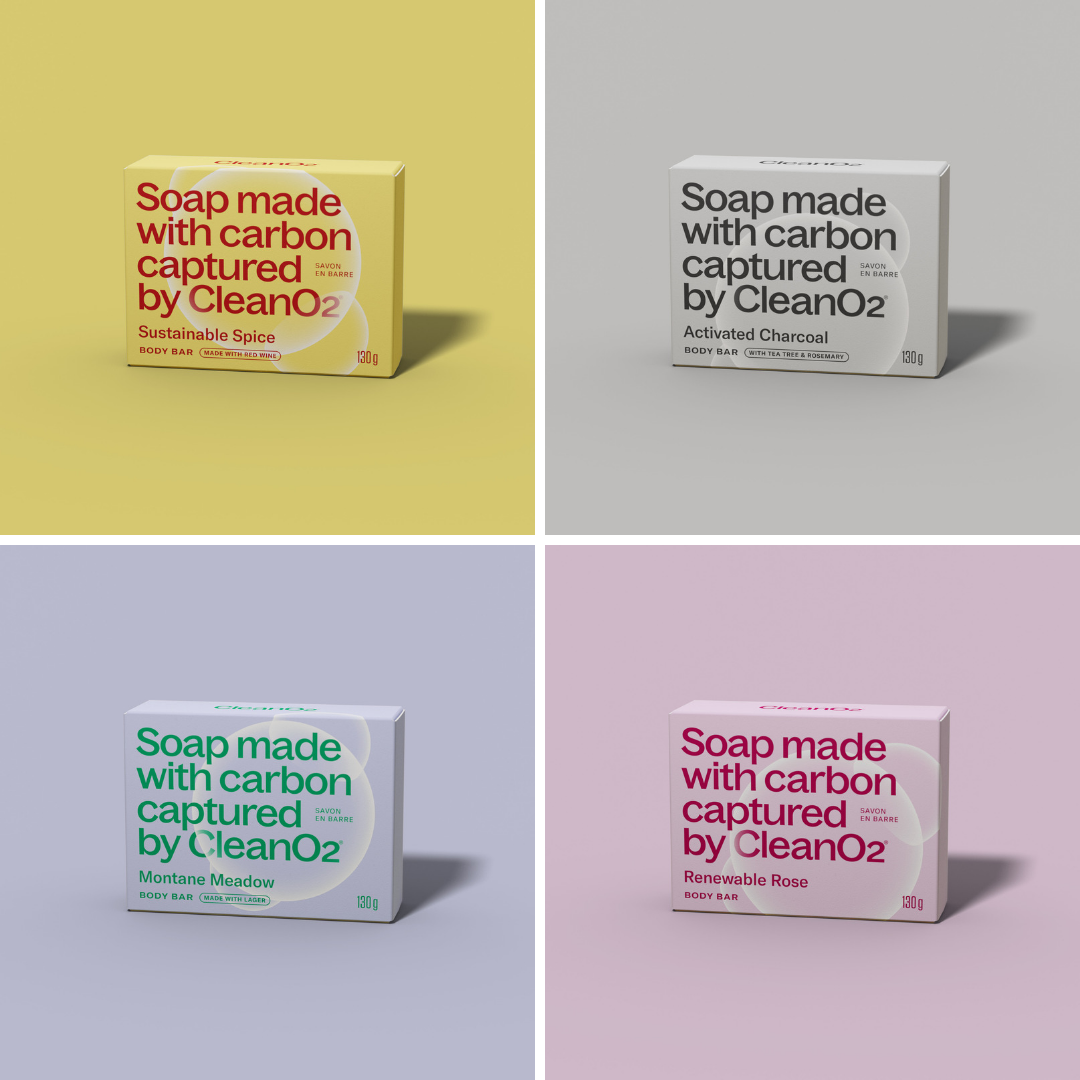 A Very Lush Pack of Soaps

The scents range from sweet to floral and earthy/spicy. This staff-selected bundle also has an interesting beverage theme, with two bars based on wine as an ingredient and one with beer. (Don't judge us.) Overall, this bundle focuses on elements that delight and purify.

Tried & True Staff Favourites

This body bar bundle features some of our most "sensory" soaps. From ones that inspire the nose to ones that hydrate and ones that exfoliate. You can find anything you need for the face and body in this delightful pack.


Our Favourite Body Bar Pack

A staff favourite combination! We picked some of the soaps we all agree will bring you a great and versatile CleanO2 experience. Our most beloved soaps together in one collection of exhilarating scents.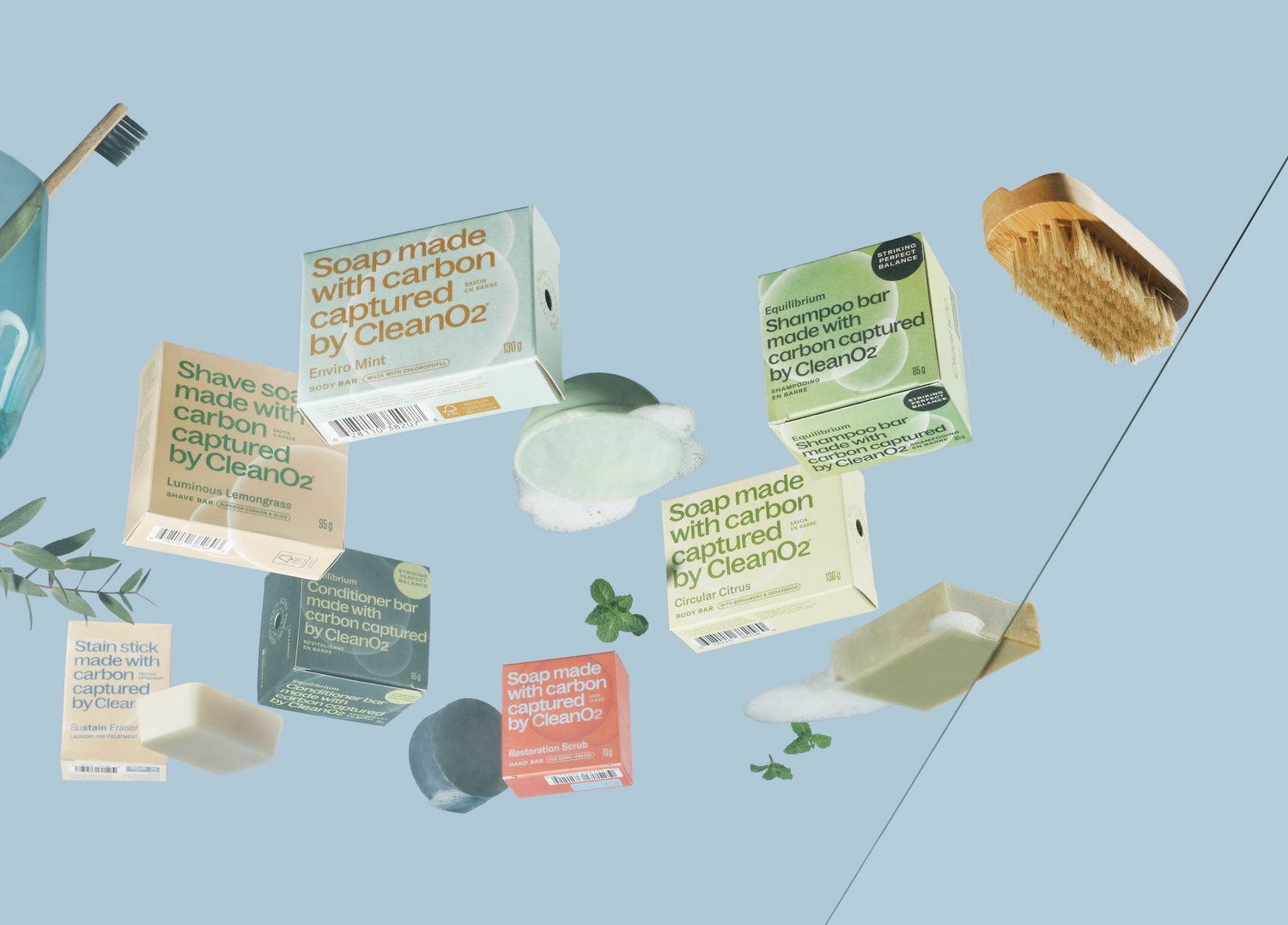 Why is CleanO2 the Best Bar Soap for the Environment?
Just like trees and other plants all across the world, we at CleanO2 have figured out how to pull carbon from the air and sequester it forever. Using our state-of-the-art technology, CarbinX, the carbon we capture is converted into a common and 100% safe ingredient called potassium carbonate (pearl ash). The carbon dioxide is sequestered during extraction and will never be released into the atmosphere. This is the world's first carbon capture soap, made for you.
Learn More