Hand Bar
Restoration Scrub
Price (USD)
Sale price
$7.00
Regular price
$0.00
Unit price
per
Sale
Sold out
For your toughest hand-washing challenges, this bar is loaded with coconut oil, pumice and charcoal that lift off dirt, grime, grease and even paints.
Ingredients

Sodium cocoate (coconut oil), glycerin, sodium cocoyl isethionate, propanediol, Lavandula angustifolia (lavender) oil, d-limonene, pumice, potassium carbonate (captured carbon), bentonite, charcoal, Citrus sinensis (orange) oil, linalool*
*Naturally occurring in essential oil
Share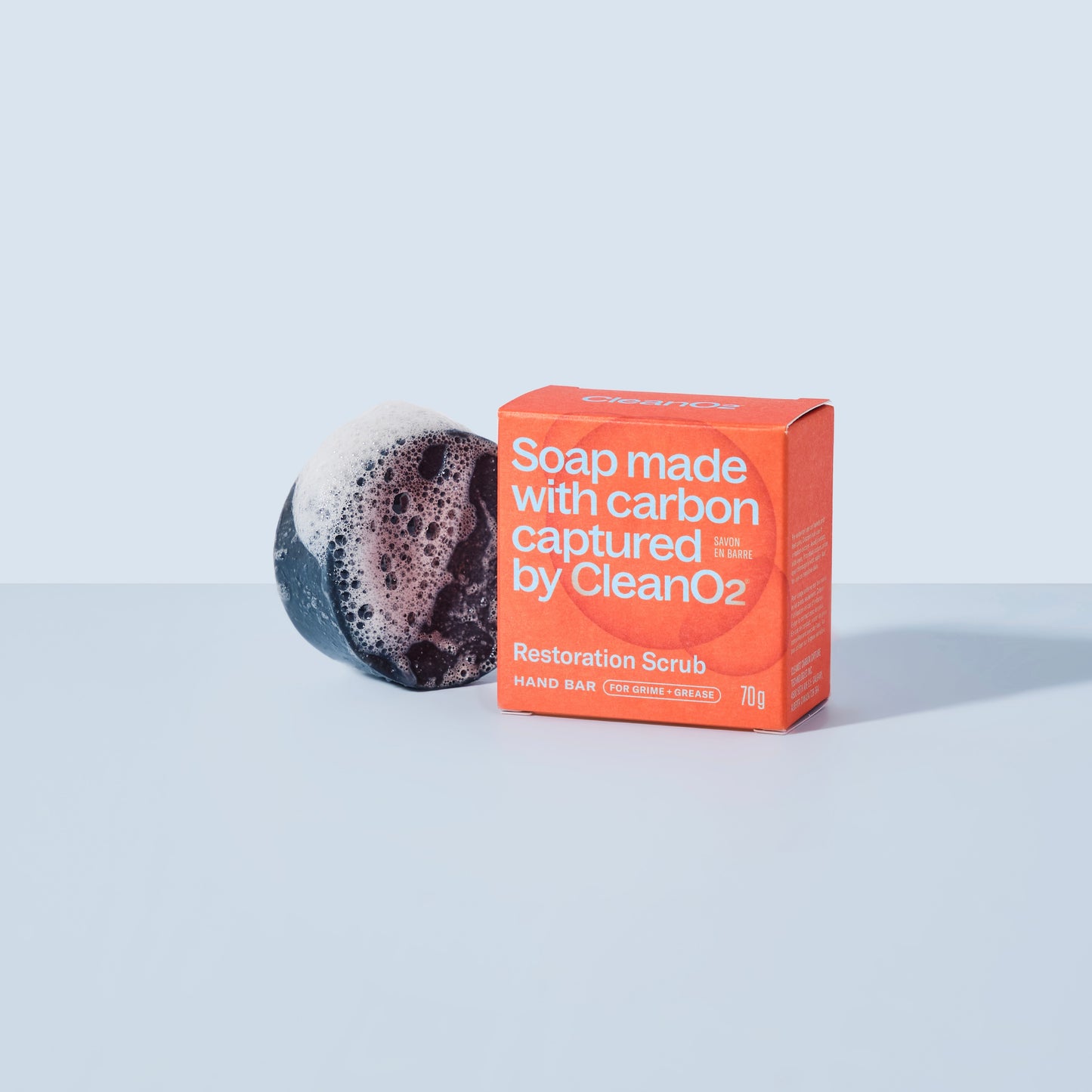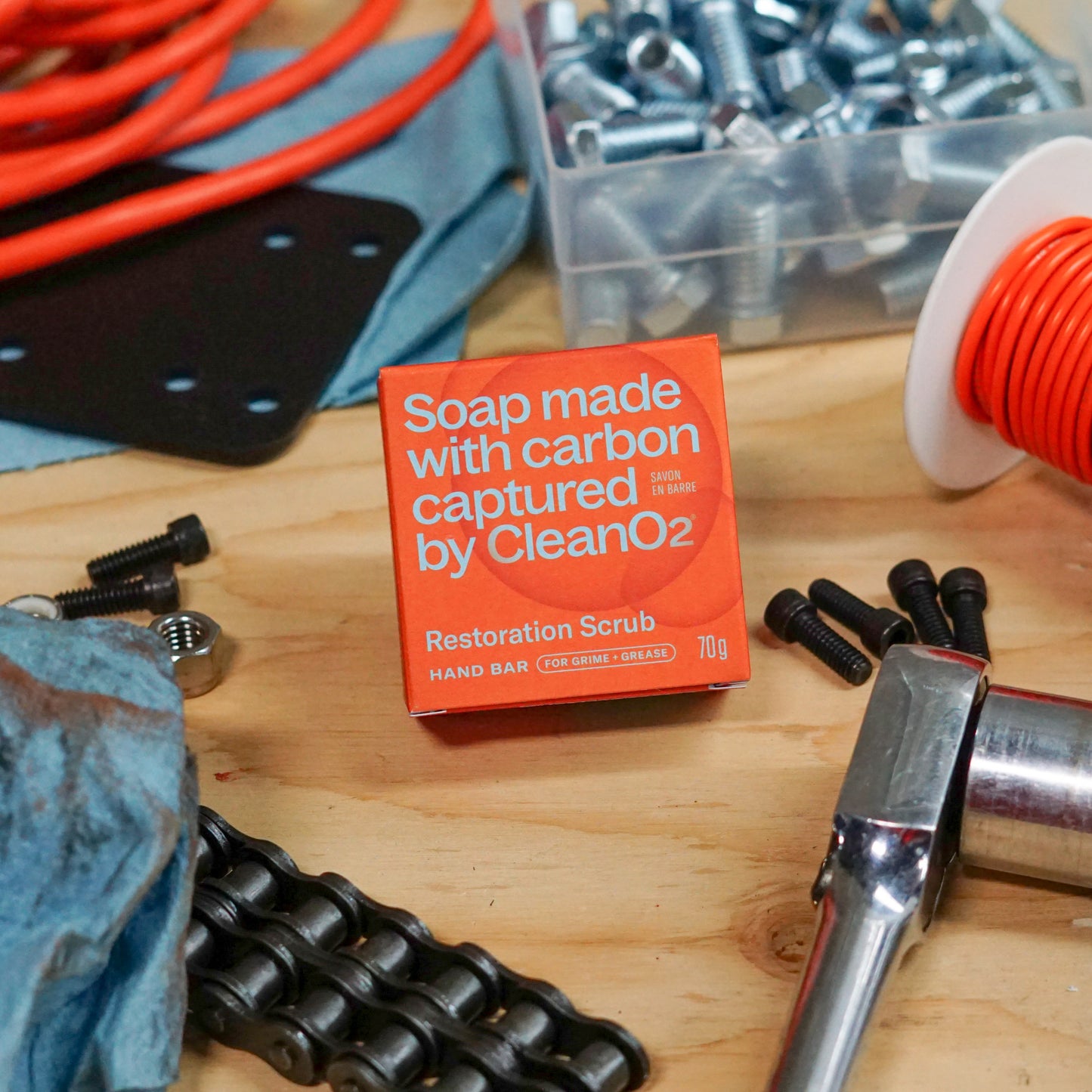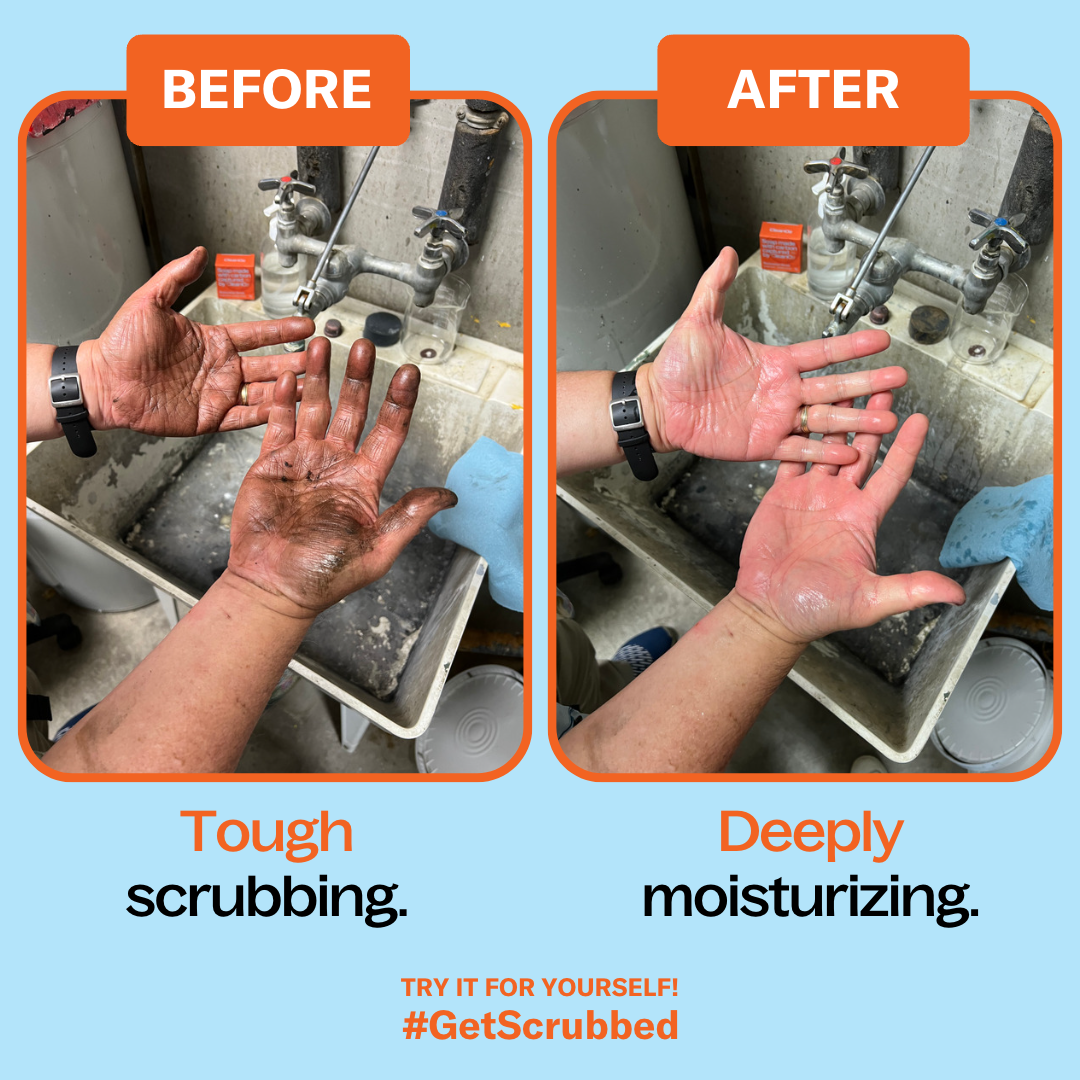 Super Fat & Pumice Soap

Not all of the coconut oil in this formulation turns into soap. The result: it stays as a "super fat." This means it works its way into grease and grime and lifts it away from your skin. Then the pumice scrubs it all away.

Soap That Scrubs and Moisturizes

The superfat coconut oil in the Restoration Scrub Hand Bar locks in moisture even while it lifts away the toughest grease and grime. If you're working with unpleasant odours, the activated charcoal in the bar helps eliminate the smell.

The DIY'ers Best Friend

The Restoration Scrub Hand Bar is The DIY'ers Best Friend. No matter how you get your hands dirty, it ensures you are neat and tidy come dinner time. This hand bar is ideal for painters, mechanics, gardeners and any other weekend warrior. We can't guarantee your project will be a success but when you're done your hands are sure to look fabulous.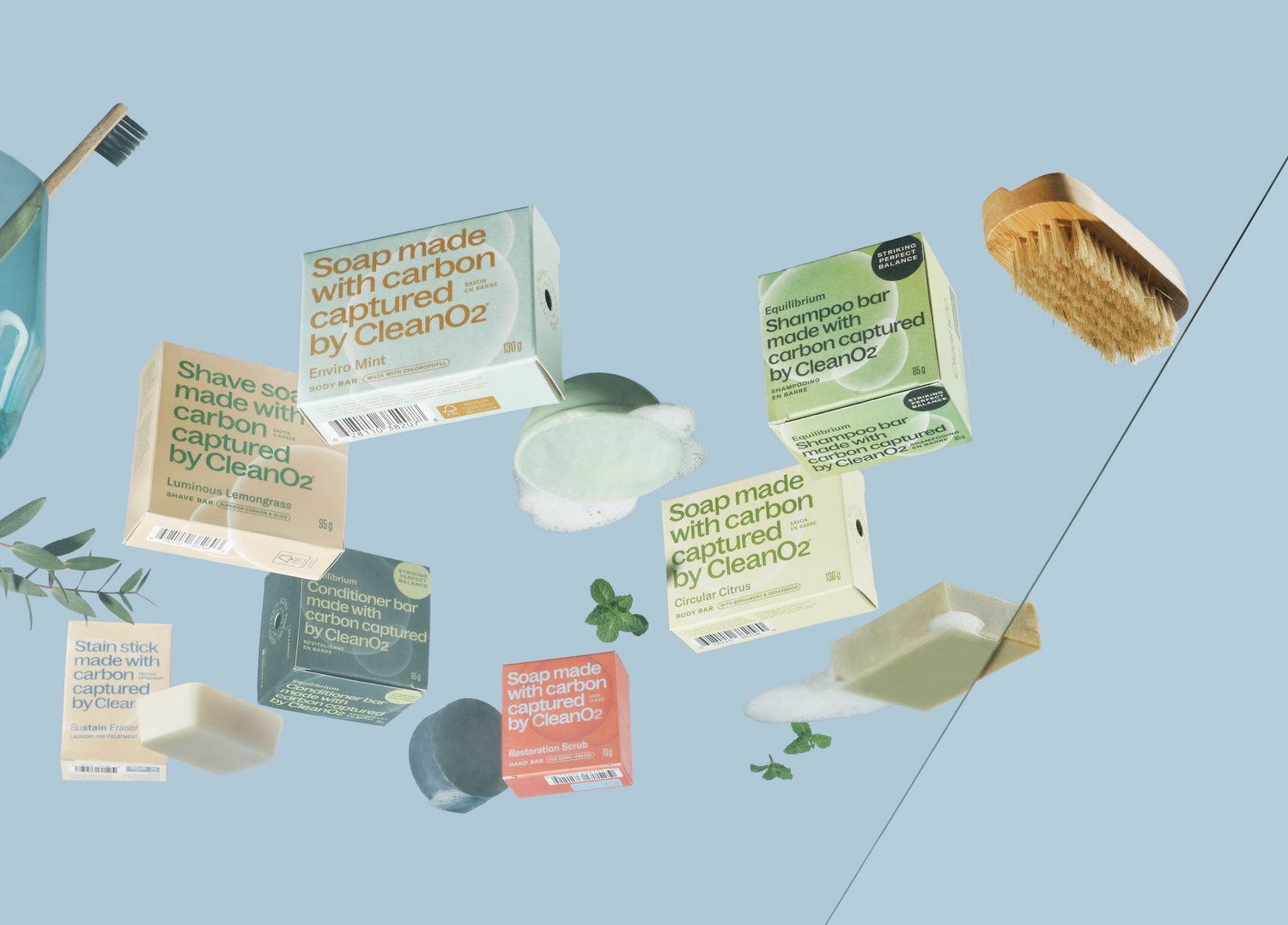 Why is CleanO2 the Best Bar Soap for the Environment?
Just like trees and other plants all across the world, we at CleanO2 have figured out how to pull carbon from the air and sequester it forever. Using our state-of-the-art technology, CarbinX, the carbon we capture is converted into a common and 100% safe ingredient called potassium carbonate (pearl ash). The CO2 is sequestered during extraction and will never be released into the atmosphere. This is the world's first carbon capture soap, made for you.
Learn More