Shave Bowl White
Price (USD)
Sale price
$34.00
Regular price
Unit price
per
Sale
Sold out
We loved these elegant shave bowls the moment we saw them. Consisting of two nested bowls, they're multifunctional, yet don't take up the whole vanity. Plus, they have a micro-textured surface that produces terrific, face-loving lather.
Just a heads up, our soap is a little to tall so don't be afraid to squish it down so it fits in your bottom bowl!
Share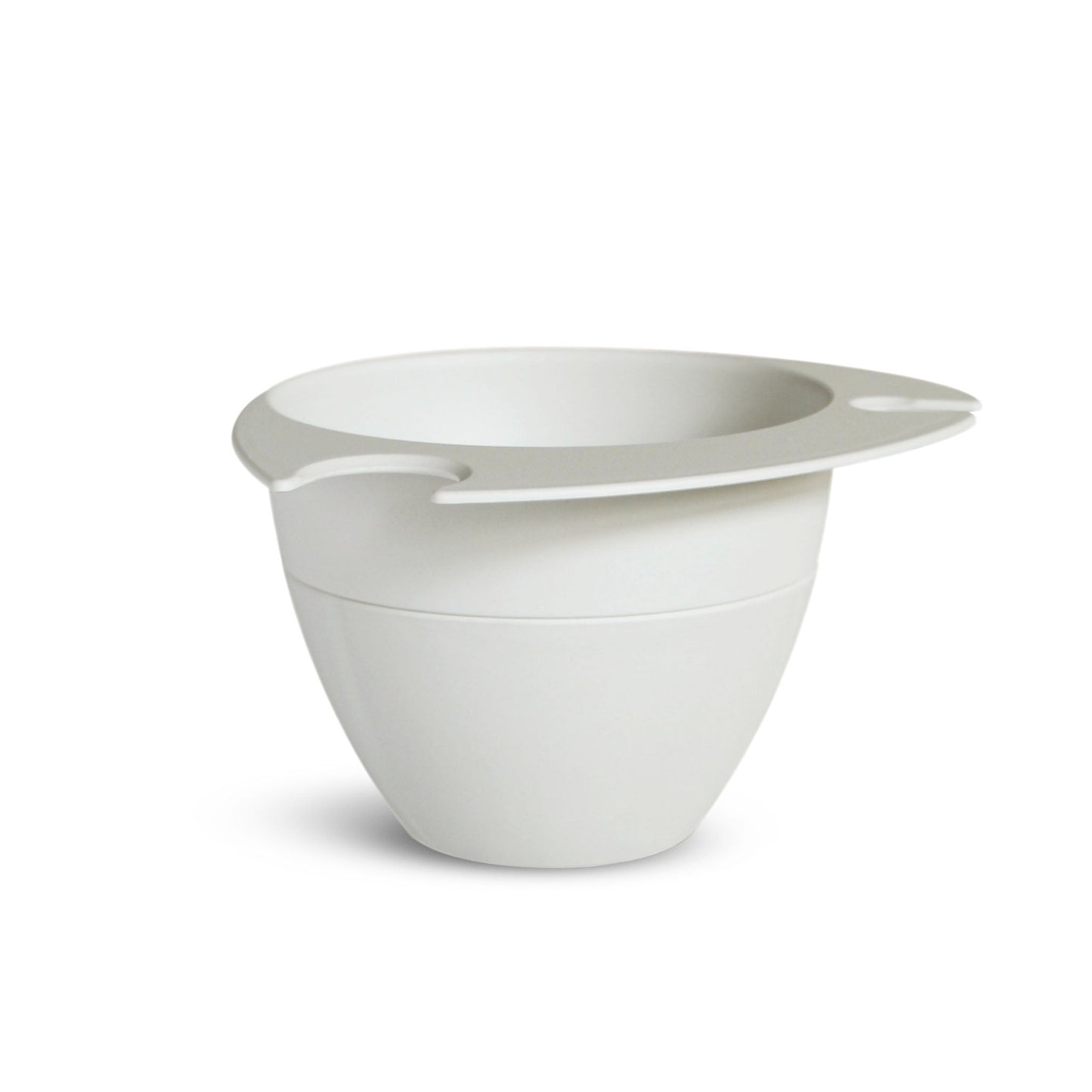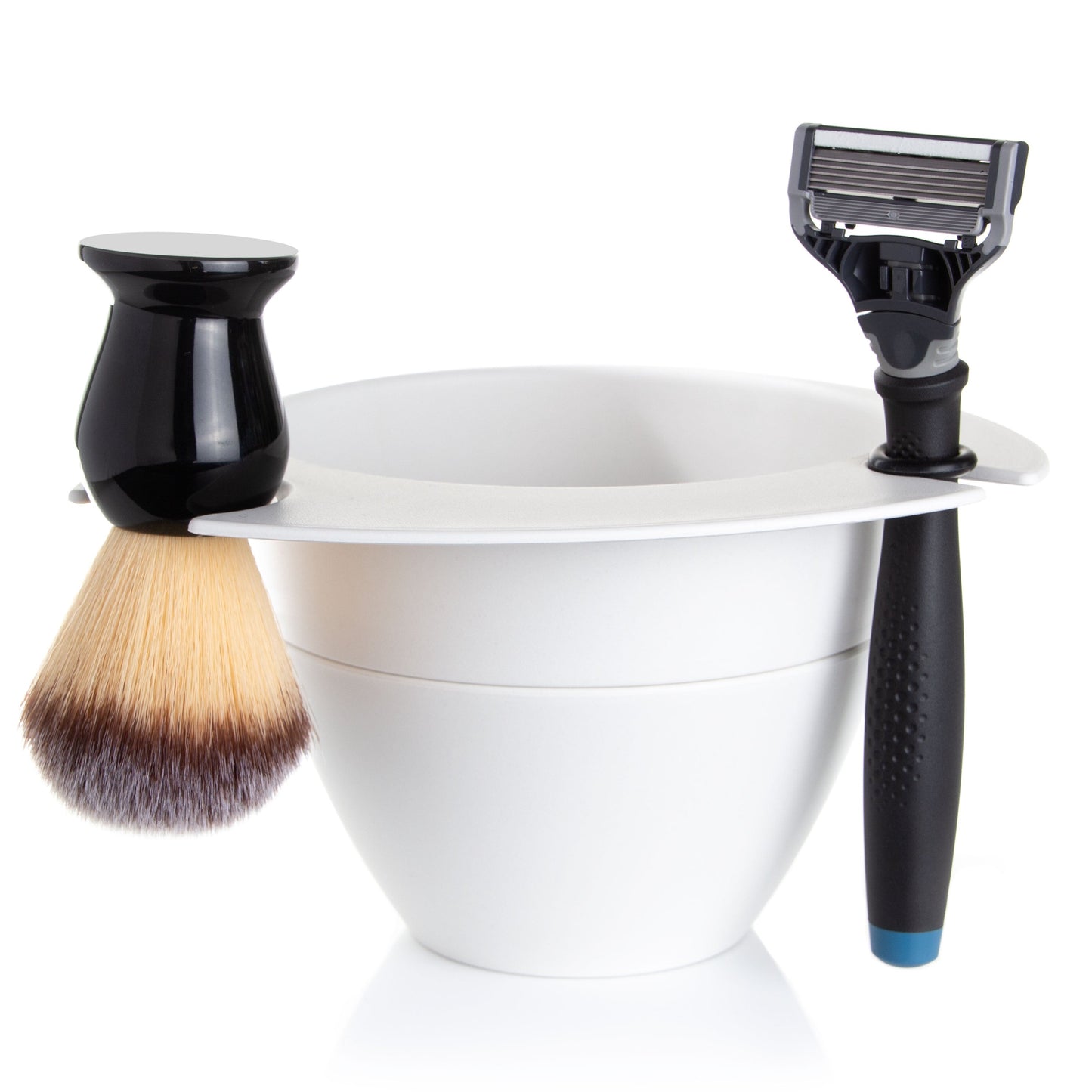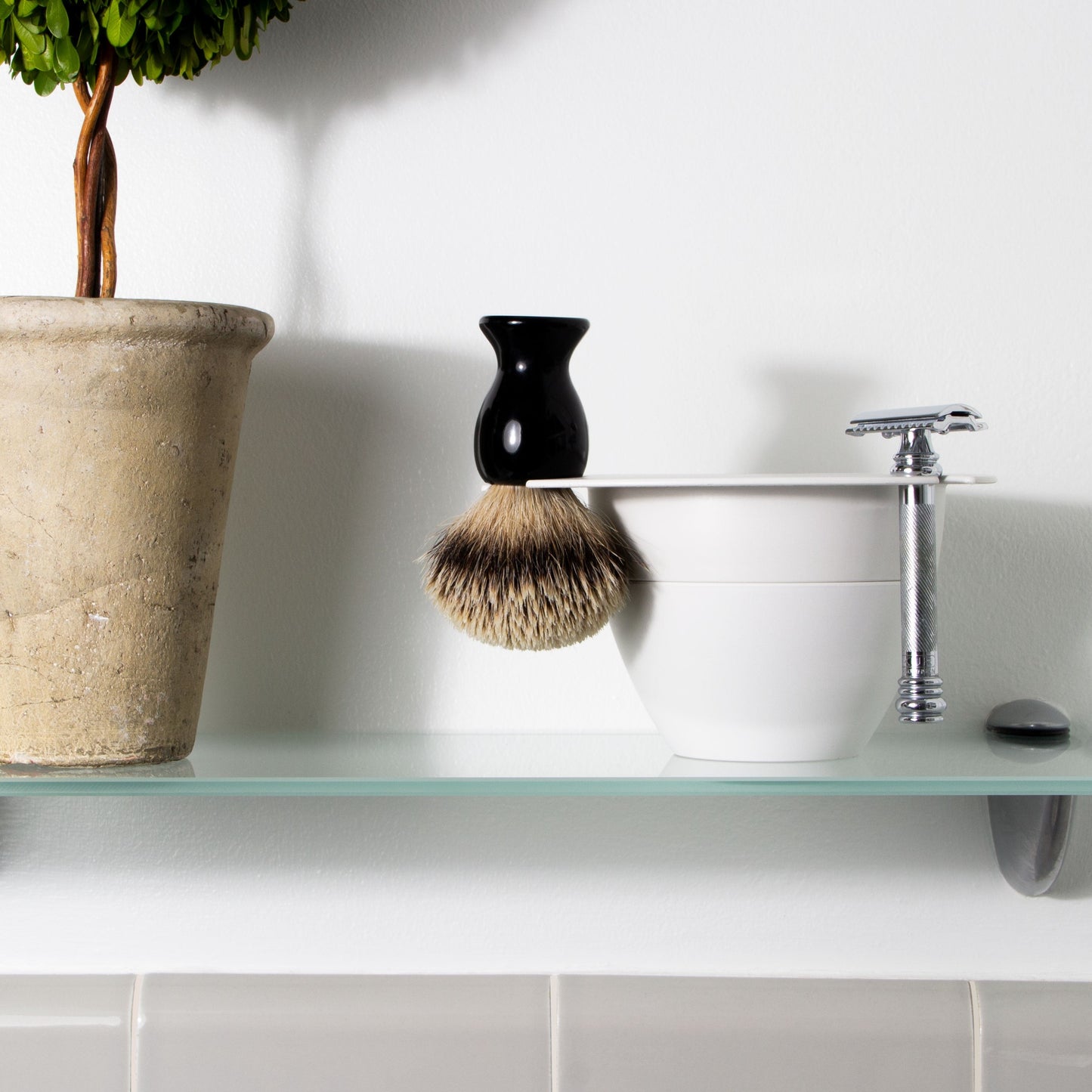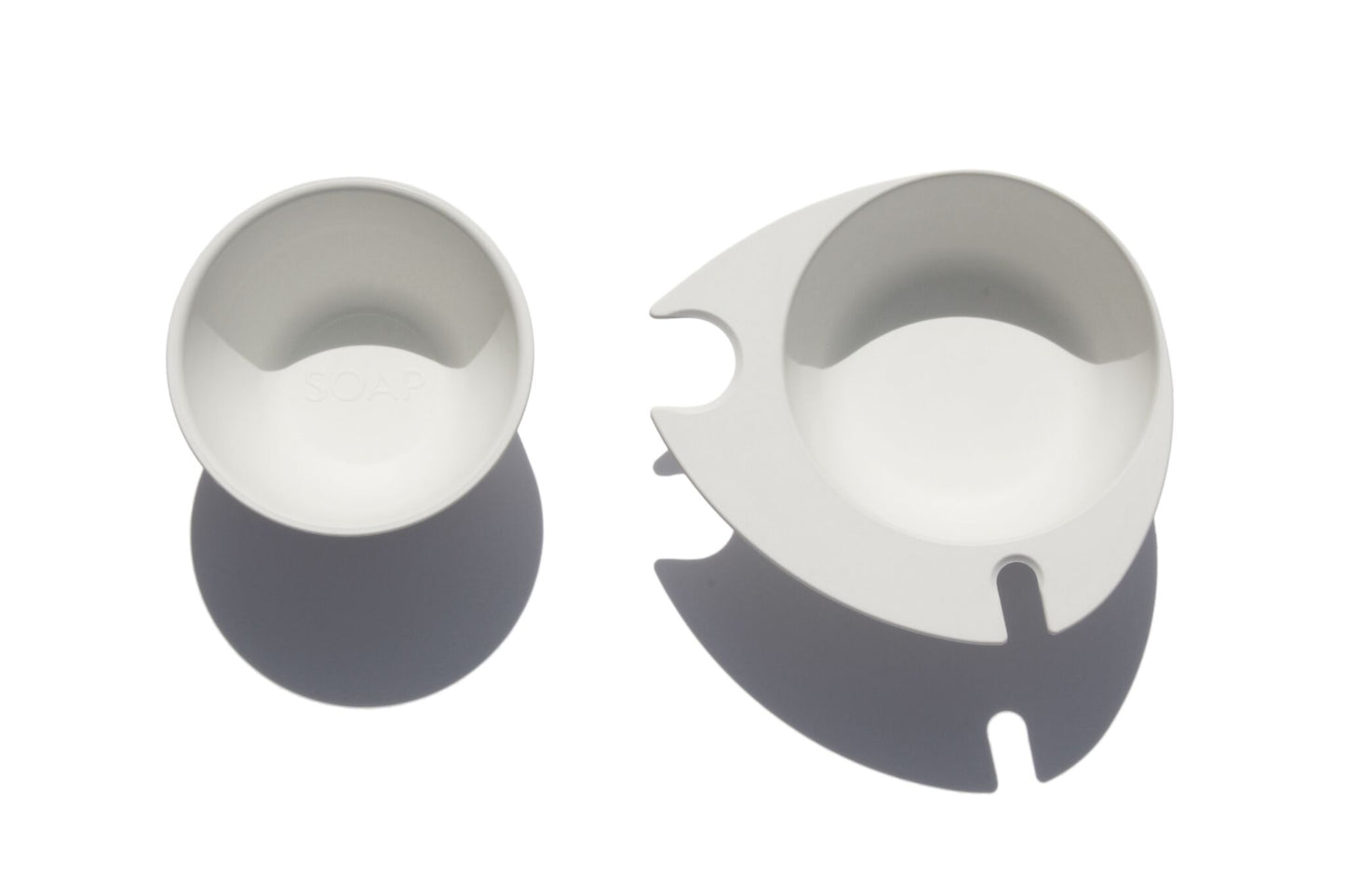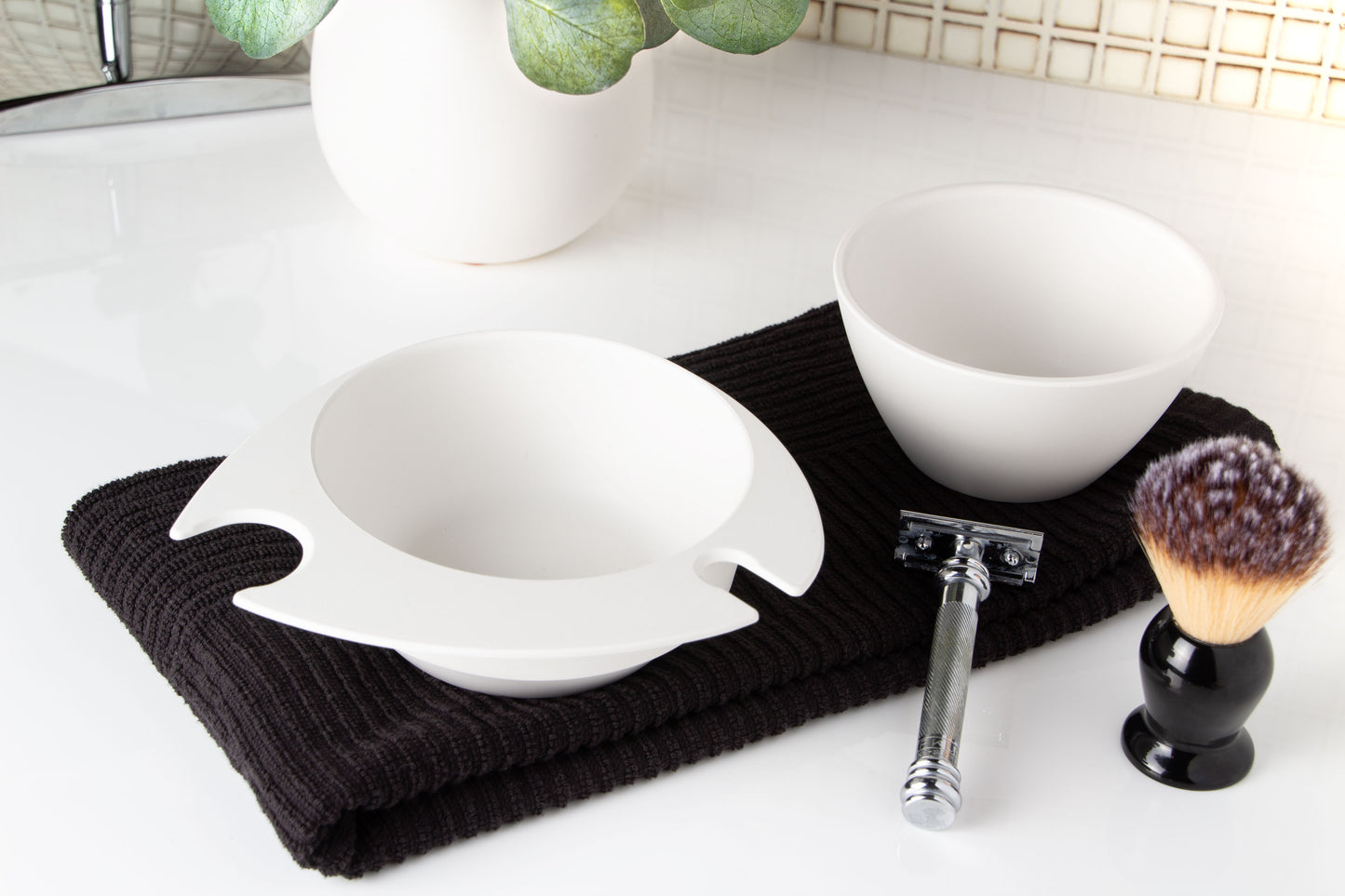 Great to Hold

These bowls are made by ShaveBowl from a polymer containing 40% natural clay minerals. Pick them up and they feel solid and significant in your hand. Unlike porcelain bowls and mugs, they have a durability intended for a lifetime of use.

What's Not to Love?

With two bowls, you can dedicate one to storing your shave soap and the other for lathering. You can use the smaller one for travelling. The larger one has built-in razor and brush holders. And with the white version, you can use the bowls together as a scuttle. (BTW brush and razor not included.)

Fat Lather Starts Here

The surface of these bowls have a very subtle texture. It's just enough to help the bristles of your shave brush better aerate the soap. So you achieve a dense, meringue-like lather quicker. At the same time, it won't harm your brush.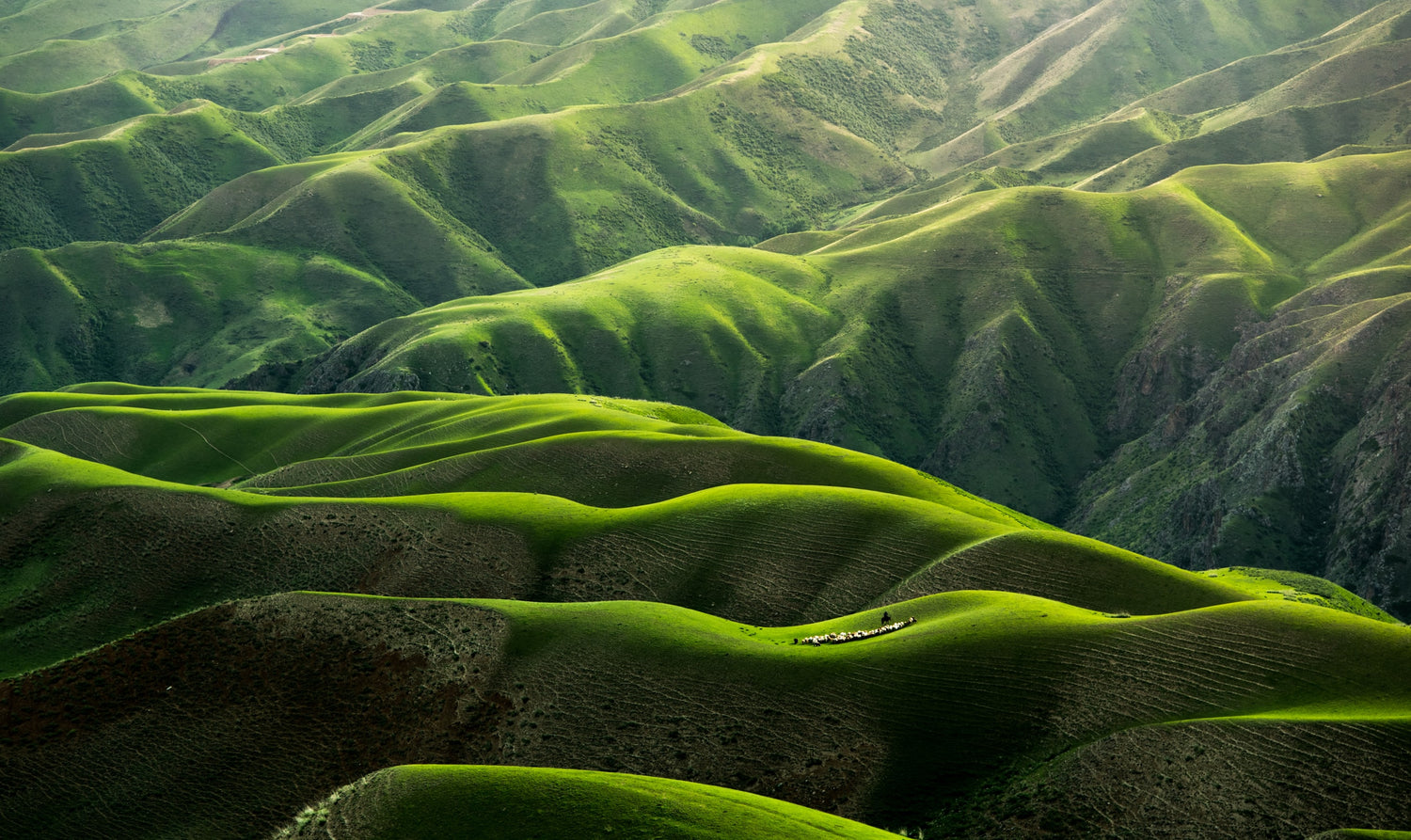 Why is CleanO2 the Best Bar Soap for the Environment?
Just like trees and other plants all across the world, we at CleanO2 have figured out how to pull carbon from the air and sequester it forever. Using our state-of-the-art technology, CarbinX, the carbon we capture is converted into a common and 100% safe ingredient called potassium carbonate (pearl ash). The carbon dioxide is sequestered during extraction and will never be released into the atmosphere. This is the world's first carbon capture soap, made for you.
Learn More