Price (USD)
Sale price
$7.00
Regular price
$0.00
Unit price
per
Sale
Sold out
The Shinrin Yoku Body Wash is inspired by the Japanese tradition of forest bathing as a reinforcement of mindfulness and eco-awareness. As you might expect, the Shinrin Yoku Body Wash will leave you feeling refreshed and clean. Our carbon capture body wash has a mild apple scent and a thick lather. It's a staff favourite! Made with captured carbon. 
Ingredients

Aqua, sodium alpha olefin sulfonate, hydroxyethyl cellulose, cocamidopropyl betaine, potassium carbonate (captured carbon), glycerin, benzisothiazolinone, dye, parfum.
Share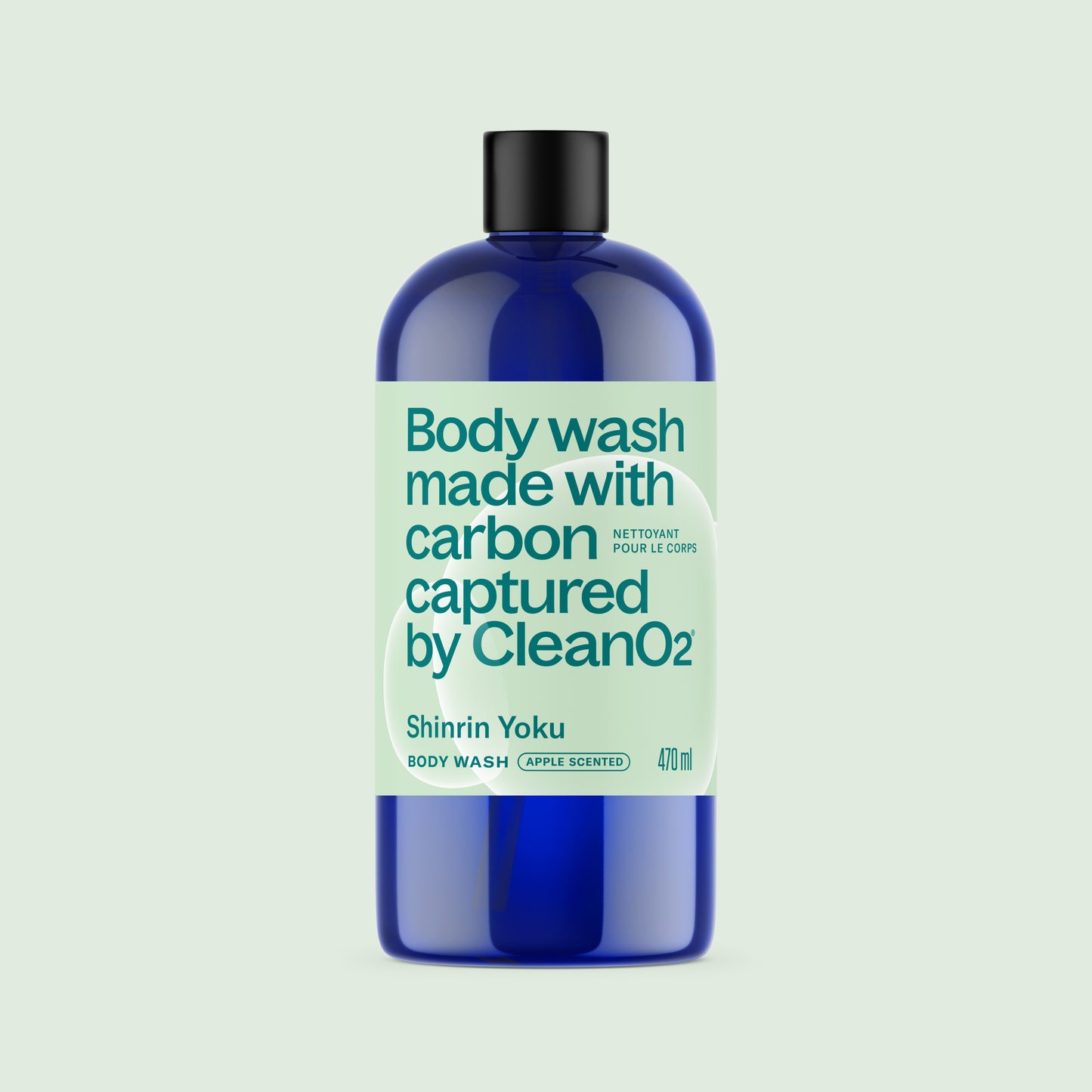 The Captured Carbon Body Wash

The Shinrin Yoku Body Wash features potassium carbonate, with a natural vegetable glycerin and gentle foam builders that make for a robust lather. Works wonders with a shower puff!

Gentle Wash With a Deep Lather

The Shinrin Yoku Body Wash has a fresh, apple scent and a great lather. This body wash uses potassium carbonate (captured carbon) as a base ingredient and a generous helping of natural vegetable glycerin to hydrate and take care of your skin.

An Invigorating Forest Bath

The Shinrin Yoku Body Wash does wonders for the skin and for the senses. It's very deserving of its name, Shirin Yoku, paying homage to the delights of living in and enjoying the moment.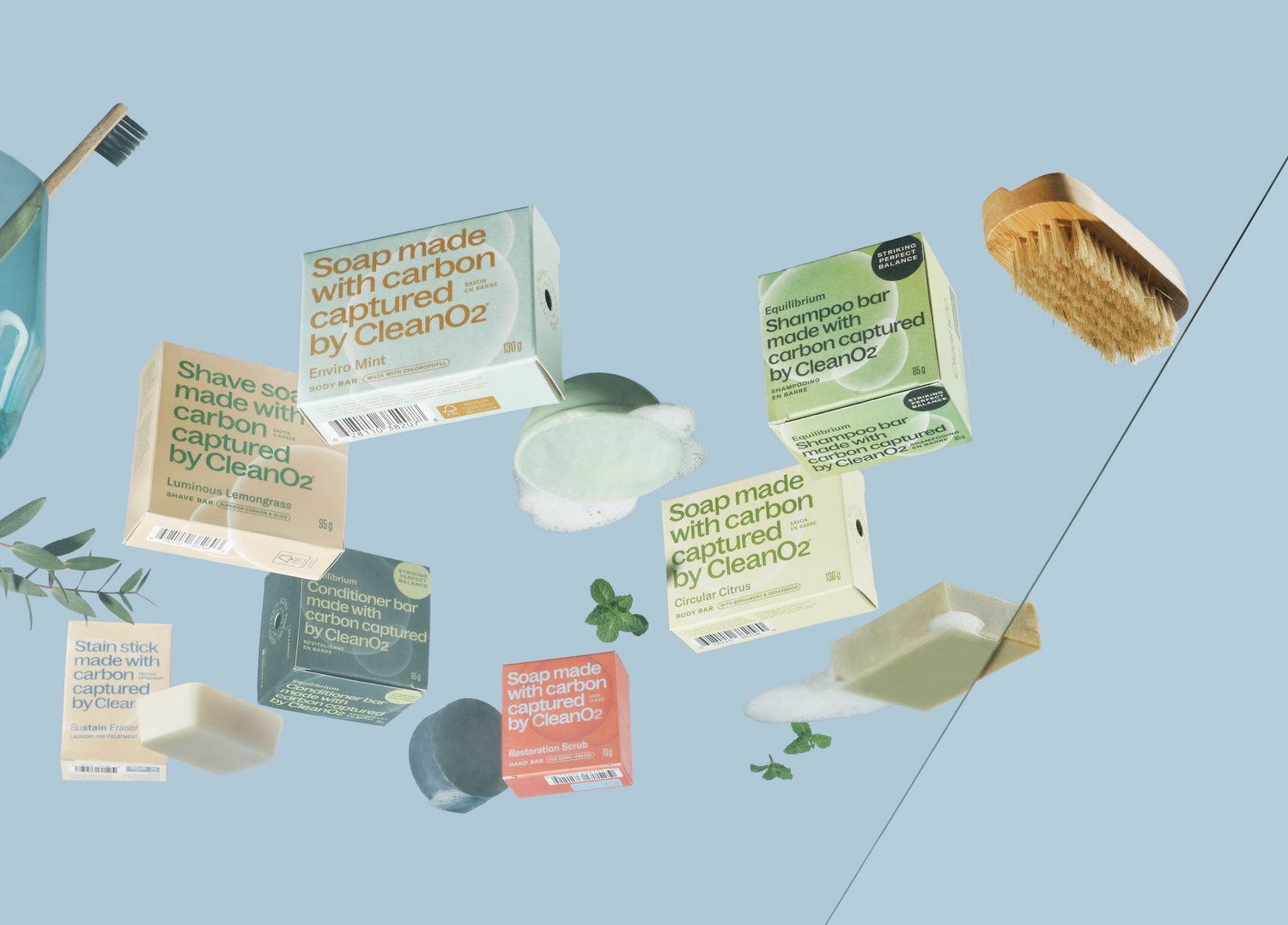 Why is CleanO2 the Best Bar Soap for the Environment?
Just like trees and other plants all across the world, we at CleanO2 have figured out how to pull carbon from the air and sequester it forever. Using our state-of-the-art technology, CarbinX, the carbon we capture is converted into a common and 100% safe ingredient called potassium carbonate (pearl ash). The carbon dioxide is sequestered during extraction and will never be released into the atmosphere. This is the world's first carbon capture soap, made for you.
Learn More