Laundry Pre-Treatment
Sustain Eraser
Price (USD)
Sale price
$8.00
Regular price
Unit price
per
Sale
Sold out
Meet the Sustain Eraser, the perfect addition to your laundry routine. Our pre-treatment stick is extremely effective on oil and grease-based stains that other products miss. Travel friendly. Sustainably packaged. And it helps fight climate change.
Ingredients

Sodium cocoate (coconut oil), Potassium cocoate (coconut oil), glycerin, Aqua (deionized water), Potassium carbonate (captured carbon), d-limonene (fragrance from citrus oil)
Share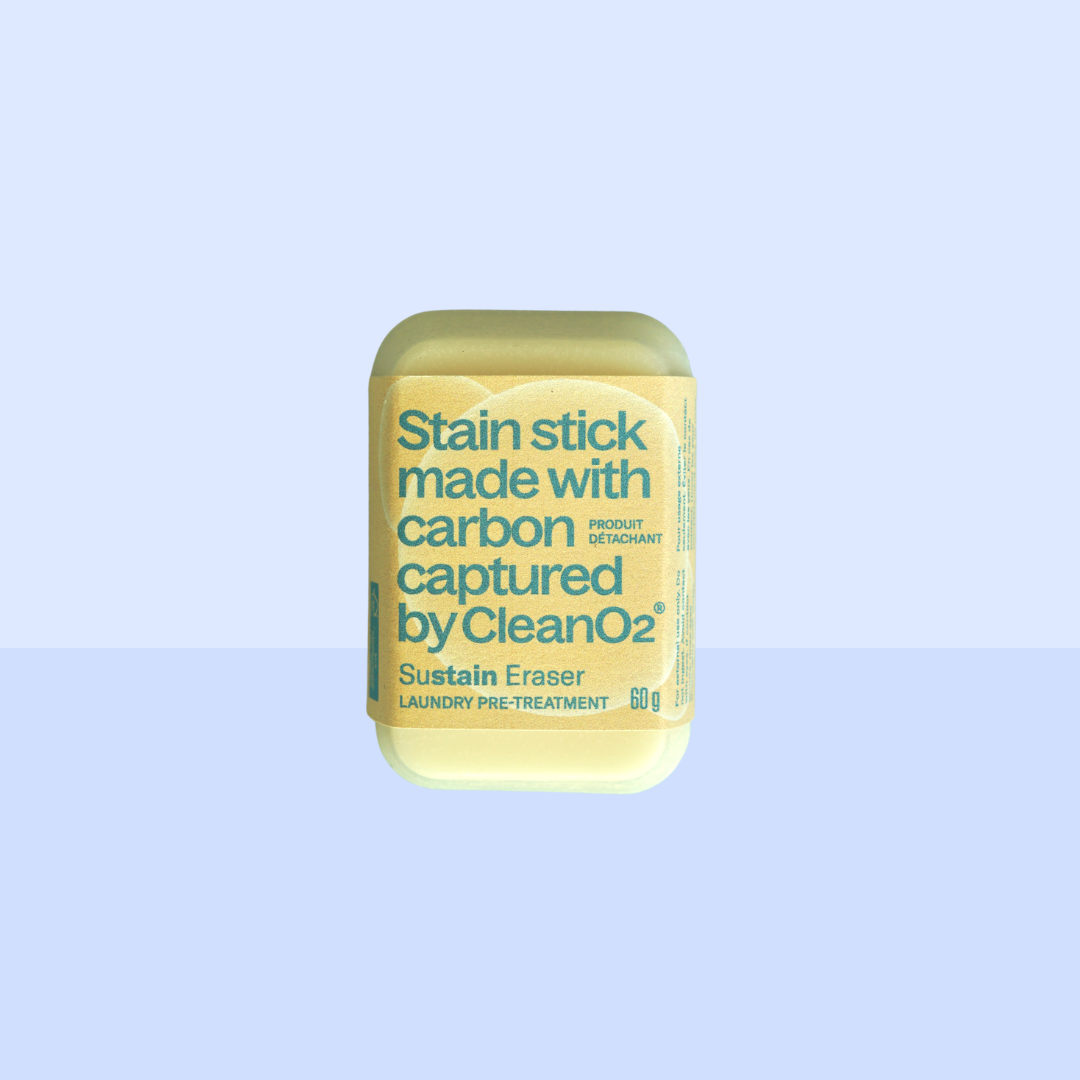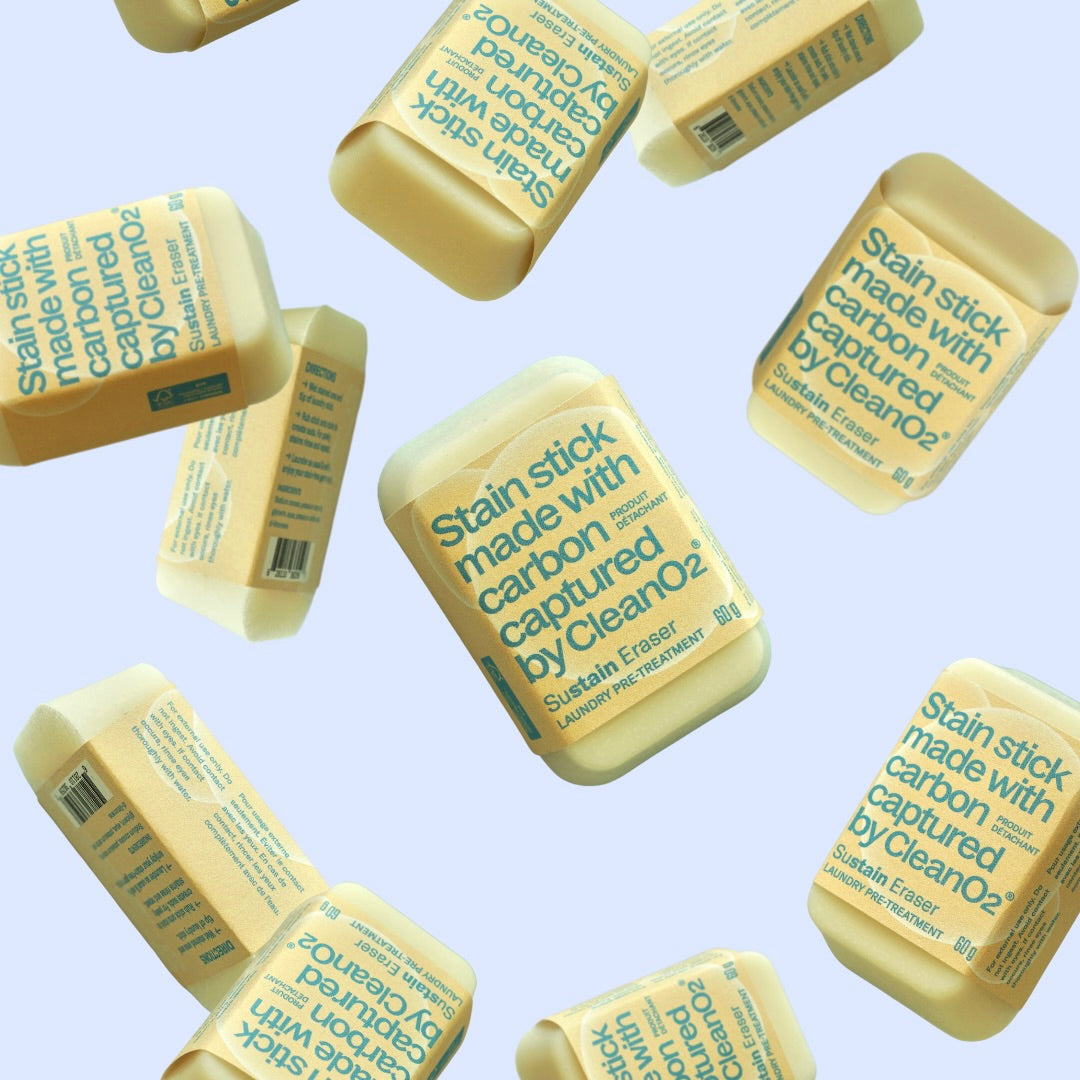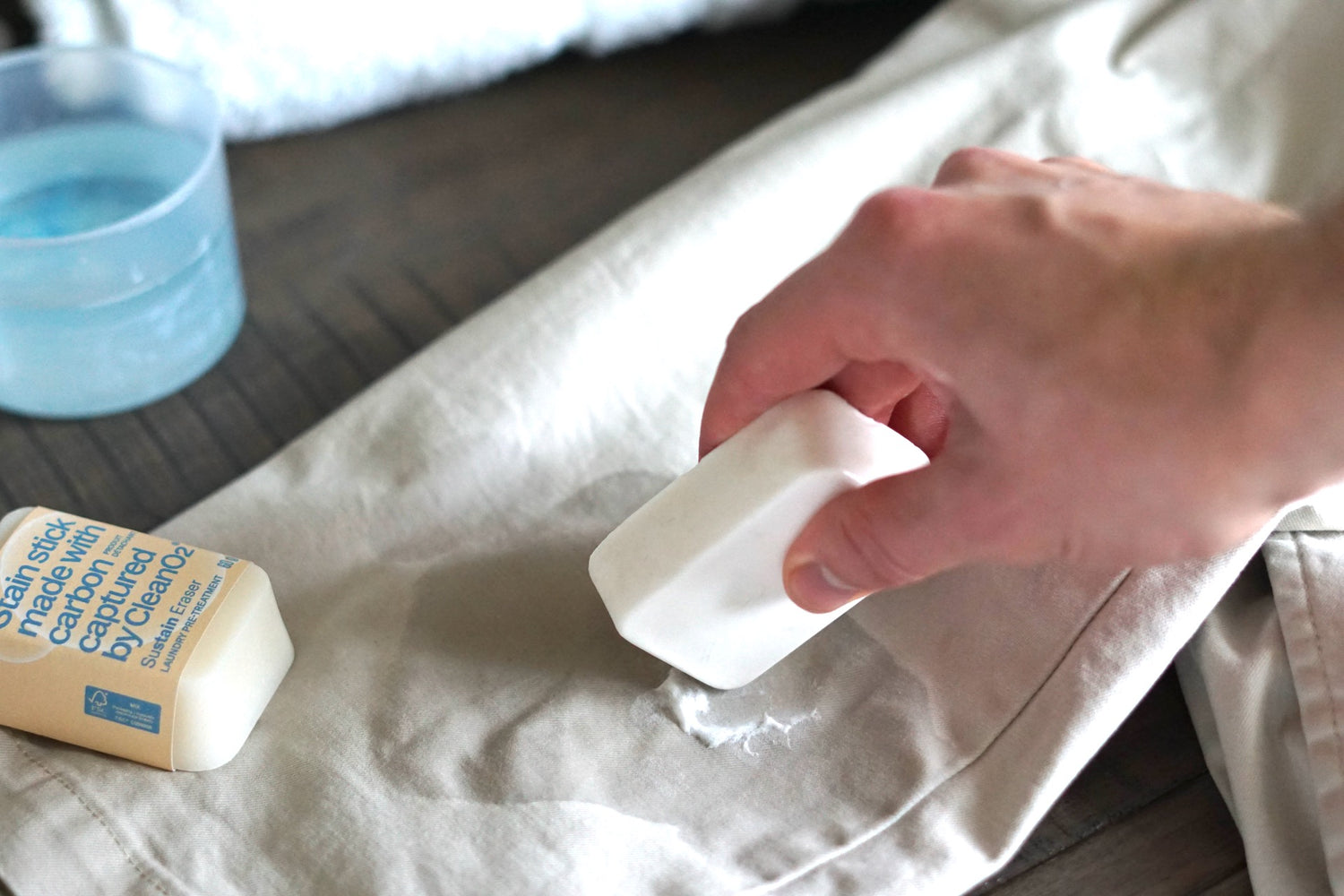 Clean up your stains in three easy steps
→ Wet stained area of fabric and tip of laundry stick.
→ Rub stick onto stain to create suds. For pesky stains rinse and repeat.
→ Launder as usual & voilà, enjoy your stain-free garments.
No detergents. No Palm. All Soap.

This bar is made with a few simple ingredients that get the job done. Most stain removers and sprays contain chemical detergents but CleanO2's Sustain Eraser is real soap. It's safe for you, your clothes and the environment.

Old Stains? No Problem

Even the most stubborn old stains are washed away with the Sustain Eraser. The captured carbon lifts oils from the surface so your washer can wash them away. It's effective at removing stains from a variety of common products, including grease, and oil-based food and drinks.


A Laundry Essential

Buy one today and your future self will thank you. Because accidents happen, you'll be ready the next time you get spaghetti sauce on your favourite white shirt. Sustain Eraser is compact and travel friendly, and always ready to take on any tough stain.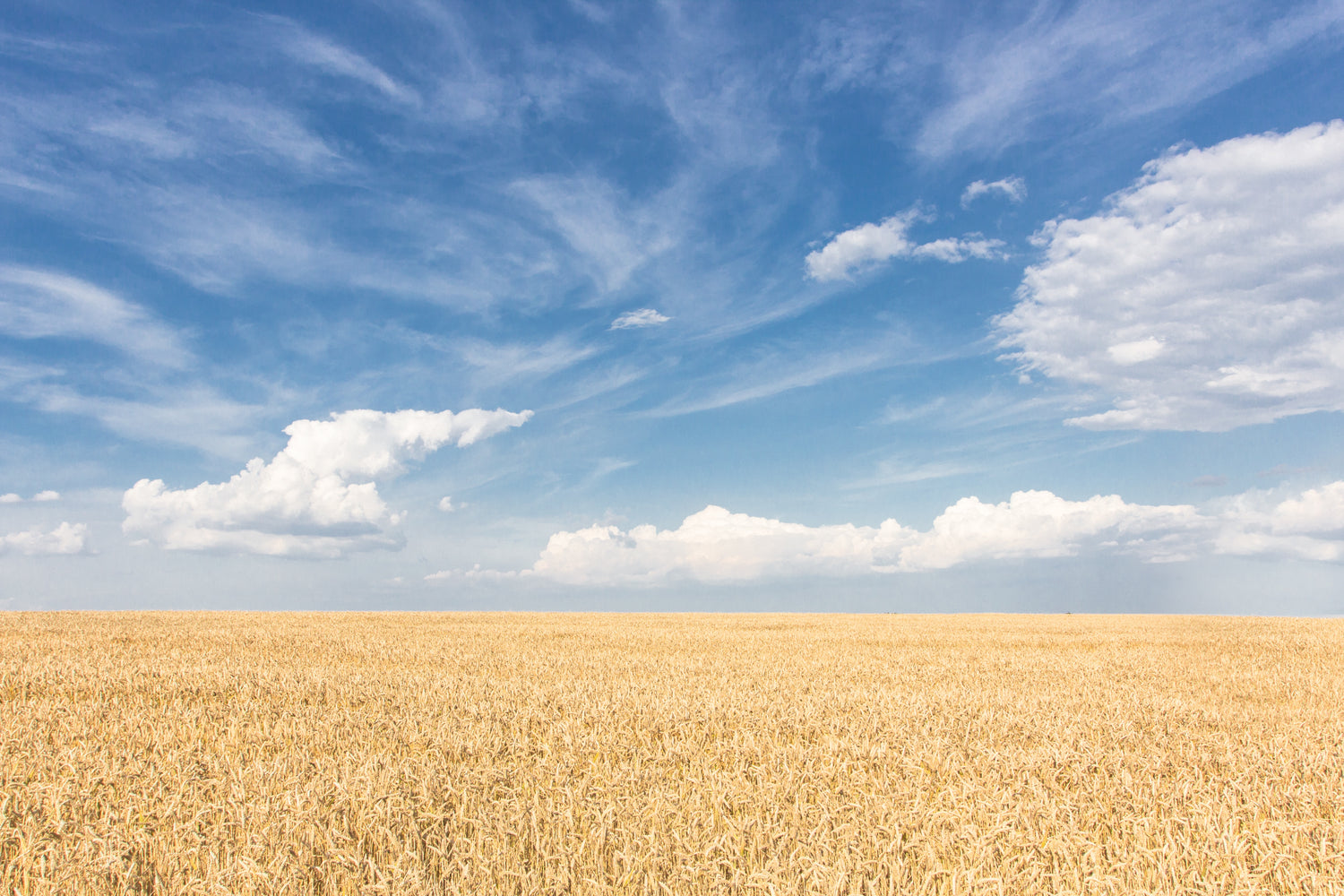 Why is CleanO2 the Best Soap for the Environment?
Just like trees and other plants all across the world, we at CleanO2 have figured out how to pull carbon from the air and sequester it forever. Using our state-of-the-art technology, CarbinX, the carbon we capture is converted into a common and 100% safe ingredient called potassium carbonate (pearl ash). The carbon dioxide is sequestered during extraction and will never be released into the atmosphere. This is the world's first carbon capture soap, made for you.
Learn More